Learn taboos and cultural respect in Mongolia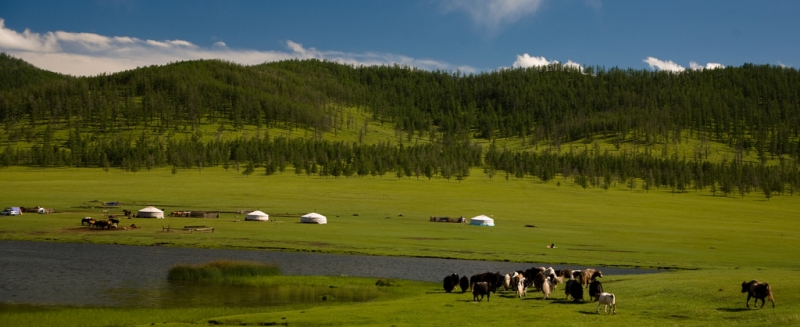 Mongolia is a country in the heart of Asia, with a rich culture spanning thousands of years. It is a country of nomads living in harmony with the land and the animals, who they depend on for their daily survival. traveling among nomad families will be a better experience if you understand the taboos, culture and etiquette of nomadic life. The trip will be more comfortable, enriching and exciting with this knowledge.
There is a taboo about stepping or sitting on the threshold of the Ger / house, which is viewed as the equivalent of stepping on its owners neck. Mongolians consider threshold is as one of sacred parts of Ger. It protects against enter bad energy into the ger as well as lose all the best from the ger.
Whistling inside a Ger and leaning against the pillars in the Ger are bad symbols that could collect bad things inside there and for oneself.
Taboo that coneccted with the water is very strict. Do not spill milk or blood (dairy, meat, food etc) in rivers, wells, lakes and urinate in any waters in nature such as lakes, rivers, streams ever. Mongolians consider water to be sacred.
The fire (a stove inside the Ger) is sacred and expressing deep symbol of the family's fortune. It is forbbiden to throw water or rubbish into the fire.
Don't point your foot to the altar of the family.
Avoid asking for the names of big mountains or the pass while the mountain is still sight and estimating driving hours as driver belive it brings misfortune on the trip.
Don't walk over the Uurga (horse catching pole), stall for foals, saddle and any other gear or equipment for animal husbandry.
Don't touch other people's hat or head and point someone with a single finger.
Have a wonderful time among nomads!