LIFE OF SINGLE MOTHER WITH NUMBER OF CHILDREN AT THE REMOTE AREA
IT ALL STARTED WITH A SIMPLE IDEA AND A RESPONSE TO A VERY REAL NEED
How we can change the future and support mono-parental families for the good?
The project aims to help financially but also morally single mothers that are struggling with the education of several children, on their own.
Back in 2017, as Gobi Mountain Lake has been operating in Mongolia for over a year, together with the members of an NGO called Smile Mongolia supports well-being lifestyle, tantric meditation practice, social and outdoor activities, and visiting families of herders of various regions, it came to mind with a harsh reality that some families were doing better than others.
In some locations, it was heard that some families were lead by single mothers keeping all the tasks, chores of the nomadic lifestyle, and the educations of their children on their own. Suffice to say that their situation appeared quite complicated when we know how difficult it already is, even with a husband around.

In some cases, widows or through complications on the couple's life, the wife remained alone to keep all the family together, in charge of the man's duties as well. After realizing this uncommon situation, the team at Gobi Mountain Lake and Smile Mongolia NGO decided to come up with a plan to help as much as possible those families in need of a better life.
Not only the project was built to support the families and the Single mothers, by means of providing what they needed for their daily life, but also providing moral support, and keeping the connection with them to help grow on their own the life they want to have. In several regions where Gobi Mountain Lake is operating, needs have been identified such as in Bayankhongor, Zavkhan, Uvs, and Govi-Altai Provinces. We developed a system working with the NGO in order to provide extra income for the families, through fundraising and events, and also actively helping the various needs in terms of children's books, textbooks, and clothes collection organized in Ulaanbaatar.
SINGLE MOTHER PROJECT NEAR GREAT MONGOL SANDS NATIONAL PARK 
The highlight of this project since 2019, is the summer group trip we organize together in order to visit the families and provide those donations. We also involved the local authorities, meeting with the Governor of Erdenekhairkhan soum of the Zavkhan province to raise funds locally between the Inhabitants or the region, donated books, clothes, and stationery. This will contribute to create a safe environment for the concerned families, and allow them to gain sustainability and strive by themselves later on. A very local project we are proud to initiate, and that is already benefiting several families.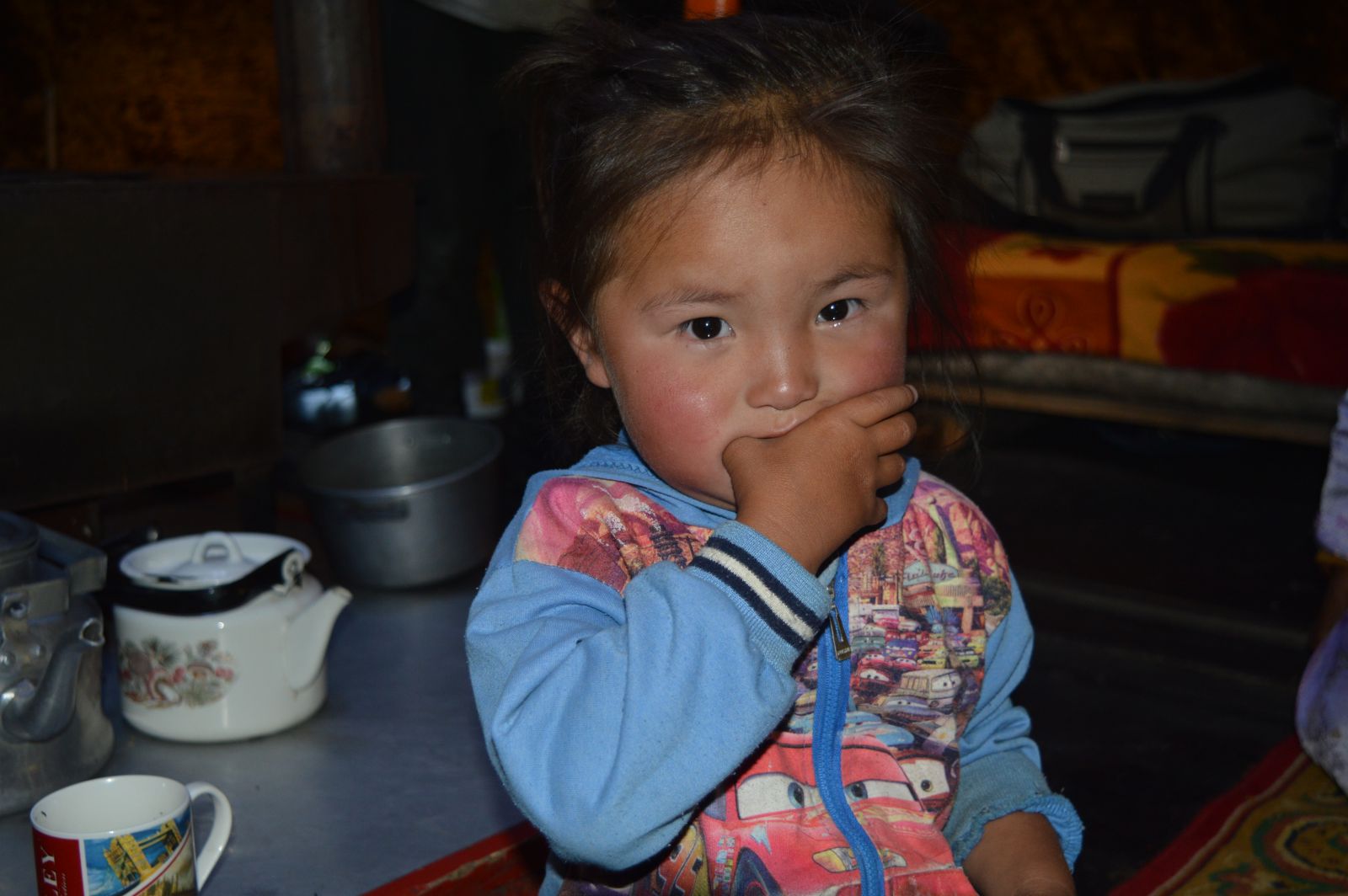 RAISING HER LITTLE SISTER'S SON WHO HAS BEEN SPECIAL NEEDS FOR 18 YEARS AND NO JOB IN REMOTE AREA
Meet Erdenetsetseg, a very courageous 60 years old lady. She currently works full time taking care of her own 7 children, but also the 18 years old young man of her younger sister who passed away after giving birth to him. Unfortunately, he lives with a disability since birth, and requires constant attention, as he cannot take care of himself. Erdenetsetseg stayed until now with him especially, without going outside and needs the support of her own grown-up children and relatives to live. She had no chance to find a job since that time because of this situation. This family is one of the many that the Governor of the Erdenekhairkhan Sum recommended visiting first, as active support both financially and morally is definitely needed.